Bamac GmbH is primarily a real estate development and investment company based in the Rhein-Neckar Metropolitan Area of Germany. As experienced investors with a knack for entrepreneurial business, we provide (pre-) seed and early stage capital for innovative teams and business ideas across all industries.
By investing own money, we can move fast and flexible, without being tied to specific investment strategies and procedures. We operate as your business partner and can offer advice on strategy and business development.
Preferred ticket size up to 0,5 Mio. €. Several investment rounds, co-investments and long-term hold possible.
Experienced teams who work on superiour technologies or services with growth potential.
No industry focus. Investment opportunities across all sectors welcome.
Michael Kuffler | CEO Bamac GmbH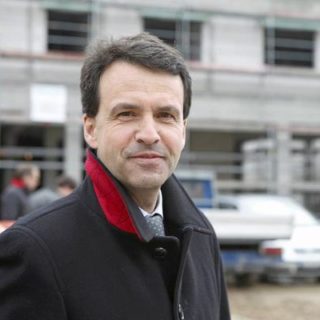 After graduating from Technical University Karlsruhe with a Diploma in Civil Engineering, Michael Kuffler started his career in the family construction business where he was responsible for turnkey construction management and real estate development in Germany. 
In 2004 he enrolled for a MBA at Steinbeis School in Berlin. This was also the time when he founded Agora GmbH, an energy contractor which he successfully exited to RWE in 2012.
Being passionate about real estate investment and development he parallelly founded Bamac GmbH in 2004. As experienced investor and entrepreneur he now supports innovative companies with venture capital alongside his real estate activities.